Fitchburg, Massachusetts, Sexual Abuse Lawyers
Leominster — Fitchburg — Gardner — Central Massachusetts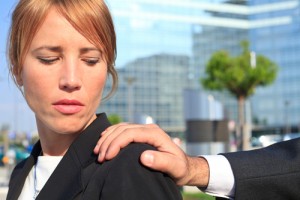 When you are injured in a car accident, you can sue for damages. When you are injured in a store, the business owner is often liable for your injuries. When you or a loved one is sexually abused, can you legally sue?
Surprisingly, the answer is often yes. Though legalities and questions regarding insurance coverage are complex, sexual abuse cases are often covered by insurance, meaning a settlement providing fair compensation is often possible.
If you or a loved one has questions regarding your right to sue for sexual abuse, contact the law firm of the Law Offices of David Niose. We have handled numerous sexual abuse cases and have successfully recovered settlements for claims against perpetrators and the insurance companies that cover such incidents.
The law often allows abuse victims to pursue damages against the perpetrators of sexual abuse or others responsible for allowing abuse to occur. Defendants can include relatives, neighbors, scouting masters, churches, priests and other spiritual advisors, Boy Scout troop leaders, event chaperones, medical care providers, schools and teachers.
Attorneys David Niose and Paul Groark are skilled and experienced at finding insurance coverage and working to pursue maximum damages and compensation on sexual abuse cases.
Contact
If you have questions regarding your rights, sexual abuse and sexual assault, contact us. We offer free initial consultations, are available for weekend and evening appointments and can visit you at home. We receive no fee in personal injury cases unless we win a financial recovery. To contact us, call 978-343-0800 or 1-800-921-0800.