Fitchburg Product Liability and Food Poisoning Attorneys
Leominster — Fitchburg — Gardner — Central Massachusetts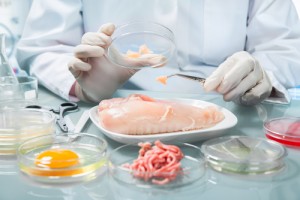 There are hundreds of thousands of companies that manufacture the products you use, prepare the food you eat, and produce the machines you use at work. These companies are responsible for your safety and the safety of your loved ones each time an item or product is released to the public, and each company is liable for damages every time a safety violation occurs and leads to injuries.
At the Law Offices of David Niose, we are committed to assisting the victims of unsafe and defective products and preventing further injuries and unsafe conditions through litigation. We are use consumer protection laws and other avenues of recovery to ensure that our clients get the compensation they deserve.
If you or a loved one has been injured from an unsafe product or food poisoning and have questions regarding product liability law, contact the Law Offices of David Niose. We have handled thousands of personal injury claims, including numerous cases involving defective machinery and household items and unsafe food.
We have handled product liability cases involving cars, power tools, and personal and household products, including skin lotion and wood chippers. We have also handled food poisoning cases involving restaurants and salmonella poisoning. By checking Board of Health records, we have uncovered numerous health code violations and have been able to win significant damages for clients suffering from salmonella.
Contact
If you have questions regarding defective products, product liability law and food poisoning, contact us. We offer free initial consultations, are available for weekend and evening appointments and can visit you at home or in the hospital. We receive no fee in personal injury cases unless we win a financial recovery. To contact us, call 978-343-0800 or 1-800-921-0800.