LADDER
&

SCAFFOLDING ACCIDENTS
Fighting for People Hurt in Falls and Scaffolding Accidents
Central Massachusetts — Northern Worcester County — Middlesex County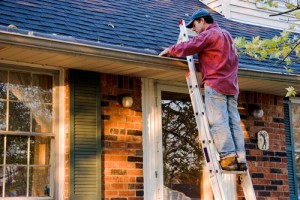 Have you been injured a result of a fall from a ladder or roof at a construction site? Did improper setup or a product defect cause a scaffolding accident? If so, contact an experienced personal injury lawyer as soon as possible. The best way to protect your rights is to have an attorney begin investigating the accident and preserving the evidence right away.
At the Law Offices of David Niose in Fitchburg, Massachusetts, we understand the stress of facing current and future medical bills, pain and suffering and loss of wages as a result of your injuries. We have a successful track record of representing people injured in construction-related falls.
Attorneys David Niose and Paul Groark have handled many construction site fall and scaffolding accident cases. Our firm is extremely familiar with the construction industry and its safety standards.
Our experience can help us pinpoint which party or parties may have been responsible for your injuries. We have the skill and resources to effectively investigate the circumstances surrounding the accident.
Both David Niose and Paul Groark have been handling personal injury, construction accident, and insurance cases for over 20 years. They are both former veteran insurance industry lawyers who now use the experience and insight they gained there on behalf injured people.
Contact
If you have been hurt in a ladder, roof or scaffolding accident, contact us by email or call toll free at 1-800-921-0800. We offer free initial consultations, are available for weekend and evening appointments, and can visit your home or hospital. We receive no fee in personal injury cases unless we win a financial recovery for you.