Massachusetts Personal Injury and Auto Accident Attorney
Central Massachusetts — Fitchburg — Leominster — Gardner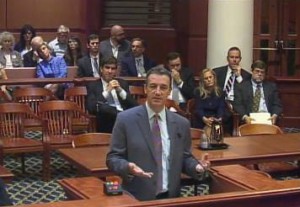 When fighting and negotiating for a client's injury claim, it helps to know what the other side is thinking. What tactics will the insurance company use to try to escape responsibility for the costs resulting from an injury? How will an insurance company try to lower the value of a claim? And how will an insurance company try to lay the blame on the injured person and thus try to save money through a reduced settlement?
At the personal injury law firm of the Law Offices of David Niose we get results because we know how insurance companies work. We are experienced, and have achieved successful results, on both sides of insurance disputes, in negotiations and in court.
Firm lawyers David Niose and Paul Groark have worked on the inside as insurance company attorneys. We have observed insurance companies fight thousands of insurance claims from the inside and know what it takes to get maximum compensation from insurance companies in personal injury claims. Just a few examples of results on personal injury cases include:
Pedestrian hit by bus, multiple fractures requiring surgery: $1.2 million.
Dog attack, facial scar to child: $90,000
Pedestrian struck by car, multiple fractures: $250,000
Pedestrian hit by car, fractured tibia: $100,000
Medical malpractice involving failure to diagnose cancer — $1 million
Airplane crash involving multiple fractures and injury to the head — $750,000
Car accident resulting in nerve damage — $1.9 million
Dog bite on private property resulting in minor facial scarring — $75,000
Premises liability accident in a grocery store resulting in back injuries —$225,000
We handle large cases and small, from relatively minor back and neck injuries to cases involving serious and even fatal injuries. If you or a family member have been injured, contact a firm that has helped thousands of injured people since 1993.
Contact
Contact us with questions regarding injuries resulting from car, truck and motorcycle accidents, slip and fall injuries, trip and fall injuries, dog bites, medical malpractice, airplane accidents, construction site accidents, or product liability. We also handle cases involving sexual abuse. We offer free initial consultations, are available for weekend and evening appointments, and can visit your home or hospital. We receive no fee in personal injury cases unless we win a financial recovery. To contact us, call 978-343-0800 or 1-800-921-0800.