Massachusetts Airplane Crash/Aviation Liability Attorneys
Leominster — Fitchburg — Gardner — Central Massachusetts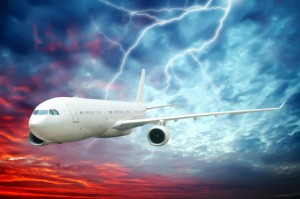 Many parties are responsible for your safety when you enter a plane. Air traffic controllers on the ground ensure that collisions don't occur. The flight staff is responsible for operating the aircraft safely. And manufacturers, airlines, and maintenance providers are held to strict standards to ensure that mechanical problems don't lead to malfunctions, accidents, injuries, and wrongful death.
When people and organizations responsible for your safety and the safety of your loved ones on an aircraft fail, state and federal laws allow for individuals and families to hold them responsible for injuries or wrongful death. If you have questions regarding airplane crash law, aviation liability, and personal injury, and wrongful death, contact the Law Offices of David Niose.
We have handled numerous plane crash cases, including cases involving:
Commercial aircraft and private aircraft
Collisions and product liability/manufacturing defects
Helicopters
Airplane crash cases can involve laws across state lines, international law, and rules, procedures, and investigatory processes of the National Transportation Safety Board (NTSB) and the Federal Aviation Administration (FAA).
We have successfully handled numerous aviation accident cases. Cases we have handled include high-profile cases such as the crashes of U.S. Airways flights 405, 1016 and 427, and a Northwest Airlines collision in Detroit, Michigan. We've also handled many private aviation crash cases. In one recent case we won a $750,000 settlement for a client who survived the crash of a small, private airplane, suffering head injuries and multiple fractures. We have handled an array of tort claims for airport authorities across the U.S. and have the experience to pursue maximum compensation for your airplane crash and aviation liability claim.
Contact
If you have questions regarding an airplane crash, air disaster or aviation liability claim, contact us. We offer free initial consultations, are available for weekend and evening appointments and can visit you at home or in the hospital. We receive no fee in personal injury cases unless we win a financial recovery. To contact a lawyer, call 978-343-0800 or 1-800-921-0800.