BIKE
&

PEDESTRIAN ACCIDENTS
Pursuing Fair Compensation After Pedestrian or Bicycle Injuries
Central Massachusetts — Northern Worcester County — Middlesex County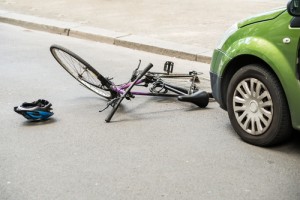 Were you hit by a car while crossing the street or walking on a sidewalk? Do you need help paying medical expenses after a car-bicycle injury? Contact a lawyer who has the experience and knowledge pursue maximum compensation for your losses.
When a pedestrian or bicyclist is injured or killed by another party's negligence, the Law Offices of David Niose in Fitchburg, Massachusetts begins investigating the circumstances of the accident right away.
Our familiarity with bicycle and pedestrian accidents enables us to ask the right questions. Attorneys David Niose and Paul Groark and our legal team know how to determine whether a pedestrian or bicycle injury was caused by a negligent driver or if it could be the result of municipal liability. We will review 911 calls and accident reports, and speak with key witnesses, including any police officers or emergency personnel who were on the scene.
Ultimately, finding the right evidence and fully understanding the circumstances of the accident is what will allow us to determine who should be held accountable for your pedestrian or bicycle injury and present a solid case.
Insurance companies are interested in settling claims as soon as possible, and it is essential to contact an experienced attorney before signing anything or making any statements.
We have a successful track record of dealing firmly with insurance providers and getting compensation for people injured as pedestrians or while riding a bike.
Contact
If you or a family member has suffered a pedestrian or bicycle injury, contact us by email or call toll free at 1-800-921-0800. We offer free initial consultations, are available for weekend and evening appointments and can visit your home or hospital. We receive no fees in personal injury cases unless we win a financial recovery for you.