Neck, Back and Spinal Cord Injury Compensation
Central Massachusetts — Worcester County — Middlesex County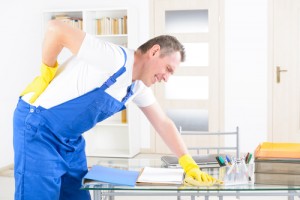 Neck and back injuries are some of the most serious you can experience. Whether you were in a car accident or were hurt at work, you need to have your situation evaluated thoroughly before you agree to a settlement from an insurance company.
Trauma to the neck or back can result in a spinal cord injury, which could lead to paralysis, paraplegia, or quadriplegia. The full extent of the damage may not be immediately clear. If you do have a spinal cord injury, you may need a lifetime of care.
At the Law Offices of David Niose, we have decades of experience representing injured people throughout Massachusetts. If your injuries were caused by the negligence of another party or are the result of an on-the-job injury, we can help you evaluate your situation and determine the best course of action.
Experienced Lawyers Who Get Results
Attorneys David Niose and Paul Groark and our legal team will thoroughly investigate the circumstances surrounding your accident. We will seek out medical records and speak with neurologists, orthopedic surgeons, pain management personnel, and other experts to fully evaluate your neck, back, or spinal cord injury. We will determine what treatment will be needed and for how long, and fight to make sure any insurance settlement or jury award covers your every need.
As attorneys with years of experience in neck, back, and spinal cord injury cases, we have developed an understanding of what our clients are going through. As former insurance industry lawyers, we know how to get insurance companies to pay.
Contact Us
If you suffering from a neck, back, or spinal cord injury, contact us by email or call toll free at 1-800-921-0800. We offer free initial consultations, are available for weekend and evening appointments, and can visit your home or hospital. We receive no fee in personal injury cases unless we win a financial recovery for you.