Fitchburg, Massachusetts, Medical Malpractice Lawyers
Leominster — Fitchburg — Gardner — Central Massachusetts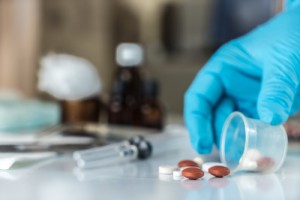 The saying "at least you have your health" testifies to the preeminence that good health holds in a high quality of life. The ability to enjoy life, interact with friends and family, and pursue educational and career opportunities can be severely and even completely curtailed by serious health problems.
Consequently, when you entrust your medical care to your doctor, hospital, or nursing home, your medical providers need to take all necessary precautions to avoid negligence, provide all possible treatment, and diagnose all present illnesses and ailments. When your doctor or other medical care provider fails in this duty, you are often eligible for financial compensation under medical malpractice laws.
At the Law Offices of David Niose, we can protect your rights when you've been injured by medical malpractice claims and other personal injury claims. It costs nothing to call us for an initial consultation, and we will screen your potential case for free if we feel that it justifies further inquiry. If you feel that you've been injured by medical malpractice, we can help get answers.
Medical malpractice can result from a broad range of medical care failings, including:
Failure to develop an appropriate health management strategy
Failure to provide warning or obtain informed consent
Failure to provide appropriate treatment and medication
Failure to conduct a proper exam or to diagnose
Failure to properly supervise and use facility and staff services
Medical malpractice can also involve mistakes by pharmacies or nursing home providers. Firm attorneys David Niose and Paul Groark have represented people in many medical malpractice and wrongful death cases, including cases involving failure to diagnose cancer and failure to prevent birth injuries and defects. We also represent people who have suffered injuries in cases involving pharmacy errors and nursing home malpractice and abuse. We are able to represent people in cases against doctors, hospitals, nurses, and other care providers and facilities.
Contact
If you have questions regarding medical malpractice or nursing home negligence, contact us. We offer free initial consultations, are available for weekend and evening appointments and can visit you at your home or in the hospital. We receive no fee in personal injury cases unless we win a financial recovery. To contact us, call 978-343-0800 or 1-800-921-0800.